6 Ways to Cope With Being Home for the Summer
For some people, coming for the summer after being away at college can be really difficult. Being home can lead to stress that sometimes leads to anxiety or even depression (it's happened to me). When I went away to college, I found I really had to be in charge of myself, something that I wasn't used to and didn't have when I was in high school.
In high school, everything went through the approval of my parents first and foremost. With that being said, I often times didn't ask to go out because having to ask my parents turned into another stressor that, at the time, I didn't need in my life. Now, coming back home after college, it still feels like I need to ask my parents permission to leave the house even though I am 20 years old. That wasn't a great feeling.
Family can be stressful, and it's one of the biggest reasons I find it hard to adjust to being back home during the summer. I learned six good ways to cope with these negative feelings that I'd love to share with you guys!
1. First and foremost, create your happy space!
For me, my happy space is my room. Two years ago, we finally moved into a house of our own after renting apartments throughout my middle and high school years. Often times that meant sharing a room with my younger brother. It was nice to finally have my own room again even though I was a college freshman at the time and was barely home. But turning my little room into something I wanted it to be turned into my summer project and it's still something I'm working on to this day.
Creating your own happy space allows you to have some breathing room when that's all you really want or need.
2. Find time for YOU.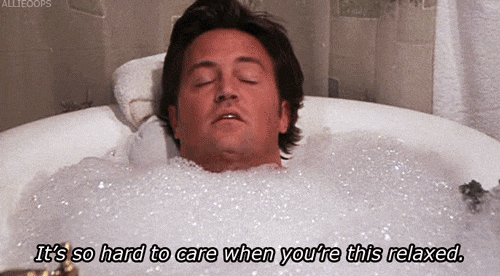 Throughout the day, you're going to be dealing with people. This can get overwhelming and stressful, especially when you haven't gotten much sleep the night before.
Make some time for yourself at the end of each day or even dedicate a day of the week to really pamper yourself. I like to spend a few hours after everyone else goes to sleep to do my own thing. It can be really peaceful and you don't have to worry about being bothered.
3. Find activities to bond with your family over.
As important as it is to take care of yourself and do things for you, you should also do things with your family. I find that bonding through common activities really helps keep the peace and even make days more fun.
My mom likes shopping, so there are days when we'll just stop by a store and look at things and get ideas for what to do with future projects. Right now, we're working on reupholstering our dining room chairs.
My brother likes video games and YouTube, so we often talk about art since my brother is a very hands on person and likes to DIY a lot of things. In the past, he's made his own bow out of PVC and arrows out of dowel rods. Right now, he's really interested in airbrushing and calligraphy. It's always fun to see his work and hear him talk about how he can improve.
4. Get enough sleep!
I'm super guilty of not getting enough sleep. When I don't, I tend to be super cranky and irritable. Something that really affects how I interact with my family, especially my mom. Getting a good amount of sleep and keeping to that bedtime is important! Keeping a bedtime routine will make it easier transitioning back when school starts.
5. Set goals!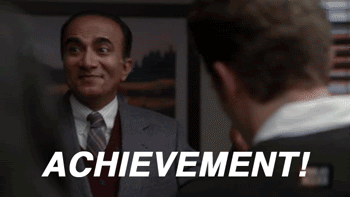 During the summer, it's really easy to fall out of a routine. Setting goals for the day, the week, and the month can be really helpful for getting up in the morning and for keeping up a routine! I set these goals because I have something to look forward to (and I want to get up earlier). I set daily goals for various chores that need to get done, weekly goals for small projects and bigger chores, and monthly goals for larger projects as well as setting habits.
Summer tends to be my most unproductive time of the year. I find setting summer goals helps me become more focused, not just for my everyday life, but also for school because I have a routine of setting goals and working to achieve them. It's really satisfying to accomplish something, even if it's just a fun little DIY project!
6. Finally, just breathe.
It can sometimes feel overwhelming to be back home, even just for a short period. I can promise you more often than not, things aren't as bad as they feel.
Learn how to do deep breathing exercises, especially the kinds that are geared towards relieving anxiety. When I went to talk to a counselor at my college, he taught me to breathe from my belly. Really focus on breathing in for a few seconds and then breathing out for a few seconds. This can help calm you down.
Coming home isn't the end of the world and chances are, your family misses you more than you think. It's also important to not ignore the way you feel, if you start feeling really bad, talk to someone!
I hope these tips can help you cope with being home for the summer.
Francyne Hari
Francyne Hari is a communications major at Dominican University of California. Her concentration is on multimedia journalism and broadcasting and she hopes to one day become a director. She's involved with DU's College Debate Initiative, which follows the 2016 presidential campaign and seeks to get college students more politically engaged. She likes to watch YouTube videos and play video games and is part of a medieval combat society.
Share your comments
Comments
comments